The Area
Sightseeing
We are situated within only 1hrs drive to some of the world's most famous tourist attractions: Mont St Michel – a UNESCO world heritage site, Bayeux with its well preserved tapestry and the well-known beaches of the D-Day landings in June 1944.
There is a number of other historic sites and typical French architecture and culture worth visiting to fill a morning or afternoon trip: the beautiful city of Coutances with its twin spire cathedral, the Abbey of Hambye, the Chateau de Gratot, and the Christian Dior museum in Granville.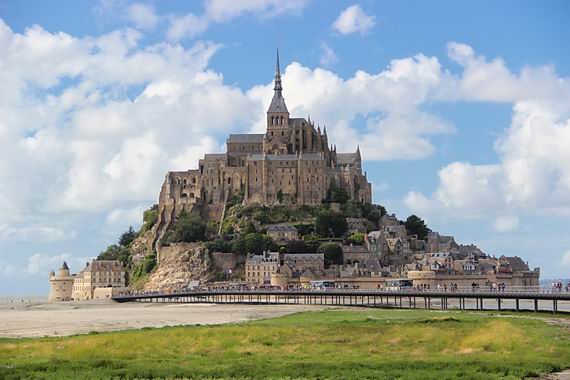 Beaches
We are situated only 20mins away from the Atlantic/English Channel with a choice of unspoiled beaches along the coast. Before heading out for the beach, find out the forecast for high tides and low tides. Have a look at the
Tide tables
for Granville, Lower Normandy during your journey. Bring along your wellies to walk across the mudflats during low tides, and bring along your swimwear for bathing during high tides.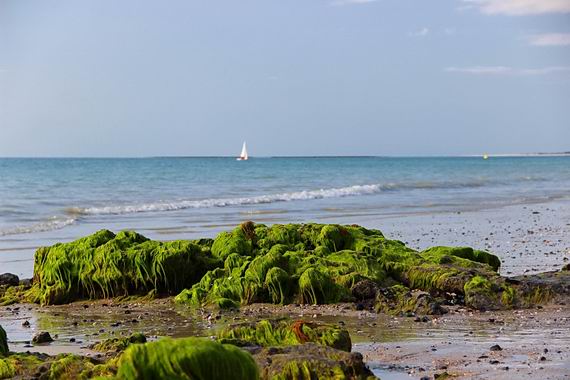 Cycling
The French are keen cyclists and have a number of annual racing events going in this region which also attract professional riders, such as:
The Duo Normand - a 2up time trial with winners Bradley Wiggins, Chris Boardman, Jens Voigt,… just to name a few.
Thierry Marie Circuit – named after the Normandy-born French cyclist. The Circuit may only be 13km long, however, it has tough steep climbs which undoubtedly will keep you out of breath at the top of each hill.
Let's not forget to mention the most prestigious race of all: Le Tour de France. In 2016 the Grand Depart will take off and stay for 3 stages in our region and it even passes through our village of Roncey!!!
This must be the perfect opportunity to spend a few days in this beautiful region!